May 20, 2020
Path of Resistance is now available.
Path of Resistance is a prequel to Weight of Ashes, creating books 1 and 2 of the Reclamation series.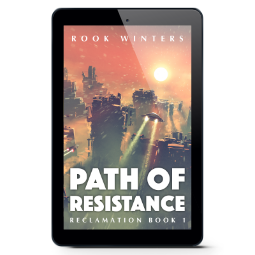 Ainsley is living a double life. She works the job arranged by her collaborating father while performing clandestine acts of sabotage against the occupying Qyntarak.
In the wake of a botched op that leaves someone dead, a well-financed stranger invites Ainsley into a much more ambitious venture.
Drowning in grief and desperate for redemption, Ainsley seizes the opportunity. But as the implications of her mission become clear, Ainsley must decide whom to protect and whom she is willing to betray.